Used in kitchen originating from Thailand, Vietnam, Laos and Cambodia.

Thai Basil
Cousin of commonly grown basil. Thai basil is becoming an increasingly popular herb as culinary tastes increase. Like other types of basil, it is usually grown for culinary purposes. Its taste is similar to aniseed or liquorice and is slightly more pungent. Moreover, it's appreciated for its attractive appearance, which makes it a beautiful decorative element. High in vitamins K, A and C, beta-carotene and magnesium. Known for its beneficial essential oil with antibacterial, anti-inflammatory and antioxidant properties.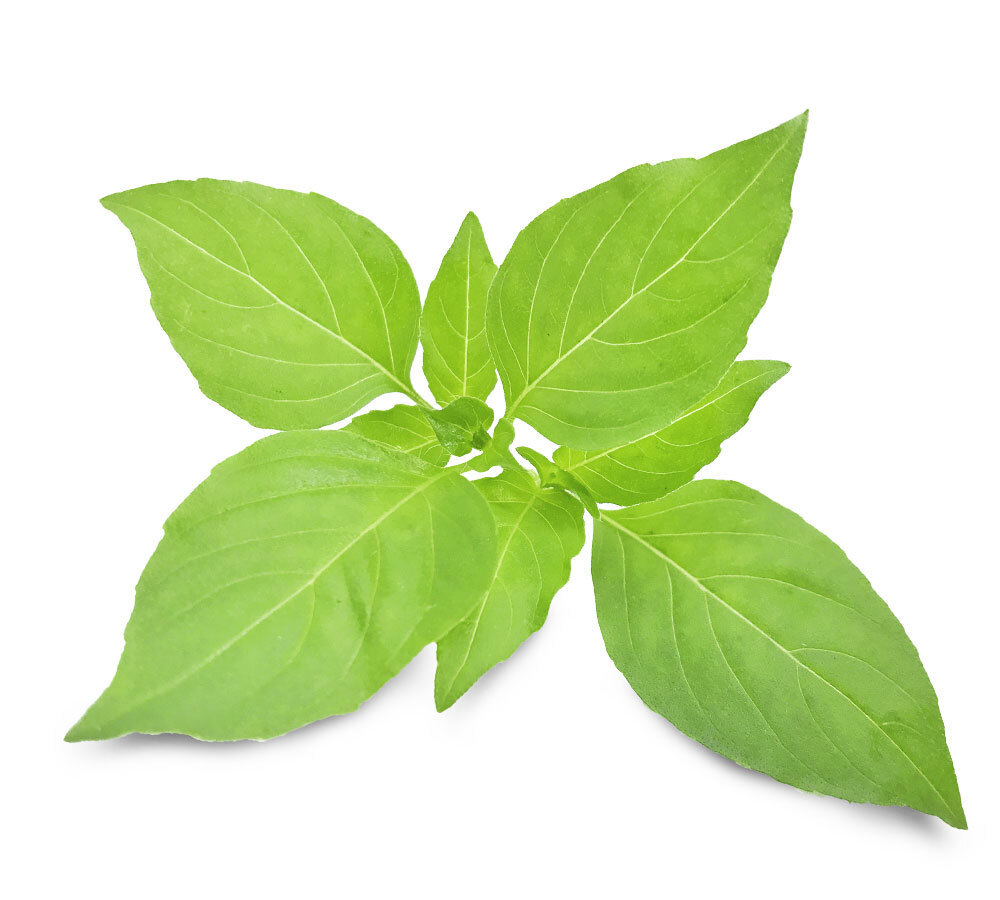 Chef's tips
In contrary to ordinary basil, this type maintains better aroma in higher temperatures and in long cooked dishes.