It is believed that this plant is from Siberia. It is cultivated in Europe, particularly in France, Italy and in North America. Interestingly enough, it was a favourite herb of Charles the Great.

Tarragon
Leaves of tarragon are long, light green, have a warm fragrance and aniseed-like taste. Its distinctive but subtle, herbal taste is perfect to combine with fish and chicken, and also as an ingredient in vinaigrettes and sauces. If used wisely, it can be a pleasant alternative for fresh parsley. Try adding it to poached eggs, steamed asparagus or baked potatoes. Contains iron and potassium, which are the key to the proper functioning of the heart, cells and blood production. Its extensive antibacterial, anti-diabetes and anti-inflammatory effects have also been proven.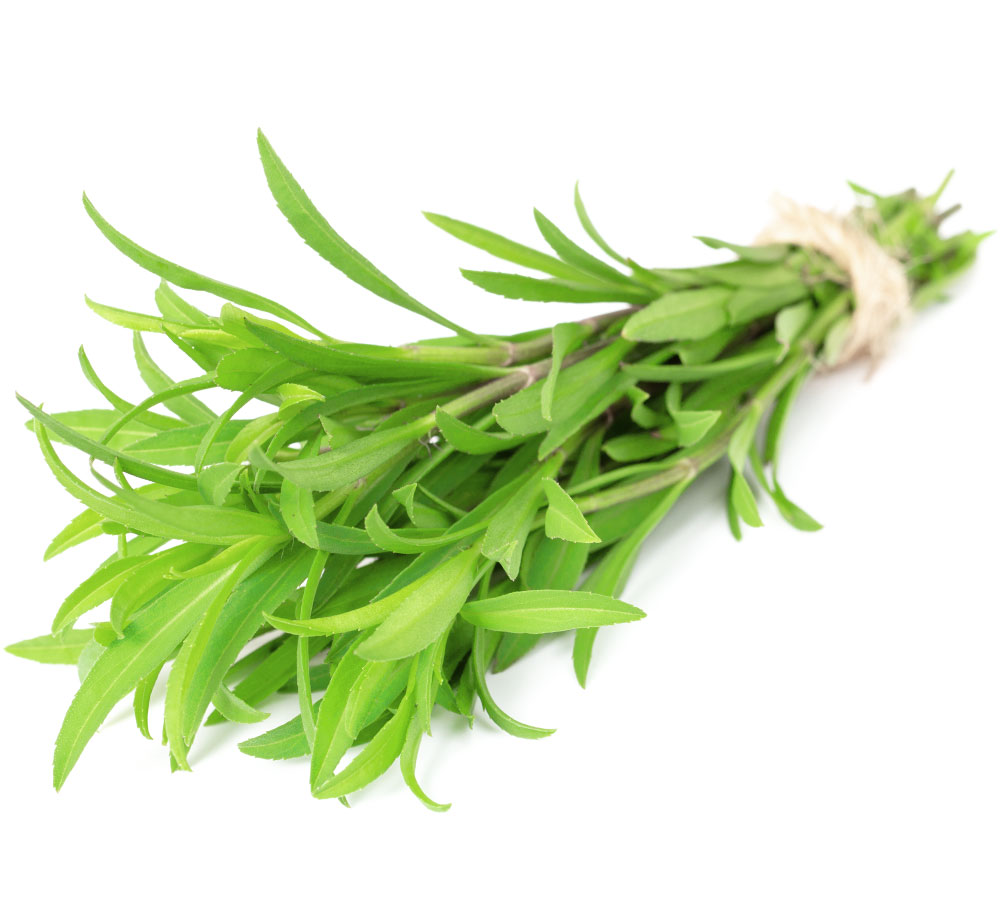 Chef's tips
Gently add tarragon to your food. It will enable achieving better results. Such method will prevent unique aniseed flavour from overshadowing other dish flavours.