Rosemary comes from the Mediterranean coast. It can also be found in Spain, northern coast of Africa, Israel, Turkey, southern France, Italy and Greece.

Rosemary
Just like thyme, rosemary is a woody herb. Relatively hard leaves are usually used in dishes with a longer cooking time: in slow cooked stews, as well as in potatoes. Rosemary and obtained oil are also widely used in natural medicine, since they have many healing properties. Rosemary lowers blood sugar levels, relieves stomach aches and supports liver function. Rosemary oil fights bacteria.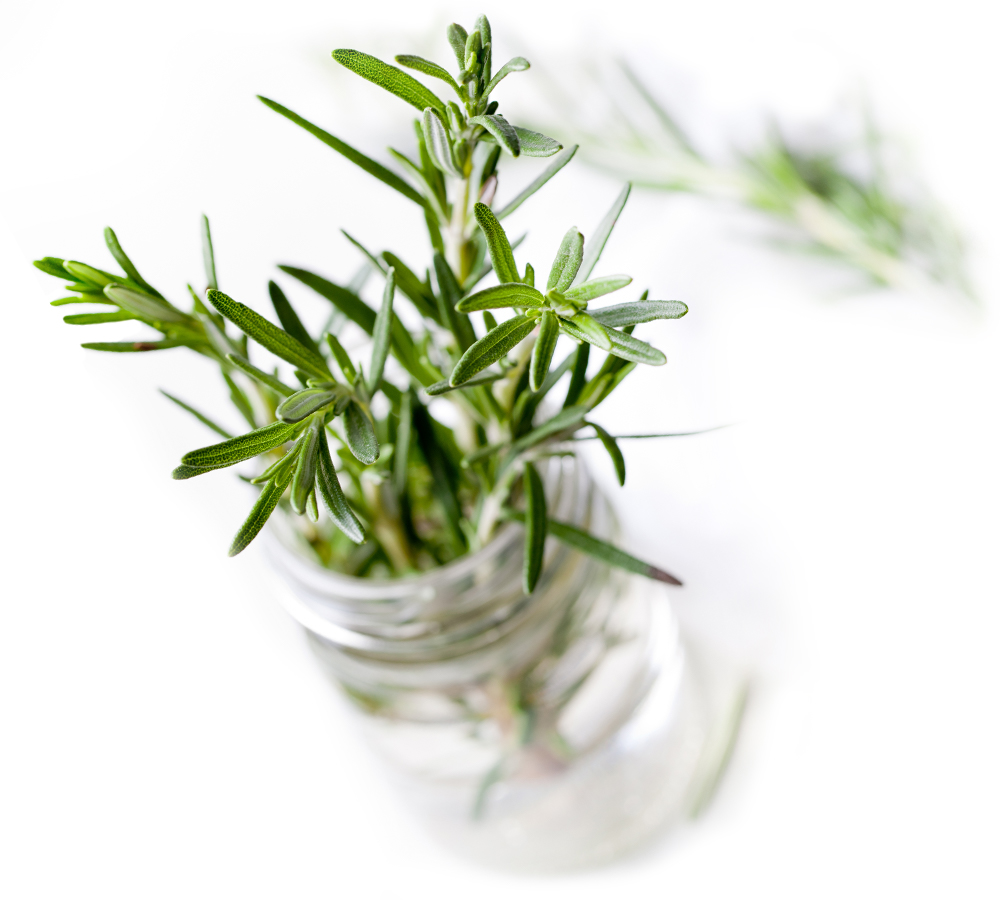 Chef's tips
Stems are perfect for flavouring soups and stews. You can also use them for skewering and grilling vegetable or meat kebabs!