Also called Origanum, originates from the hills of Mediterranean and West Asian countries. Just like Basil, it is one of the most commonly used herbs in the kitchen.

Oregano
Widely used in Turkish, Greek, Spanish, Latin American and Italian cuisine. It is a soft herb, which behaves like a hard one. Its strong flavour is a perfect composition with red meat, slowly cooked vegetables and pasta recipes, such as spaghetti. It is also one of the longest known and used medicinal plants in the world. We can find vitamins A, C, E, K and B. This spice is especially an amazing source of vitamin C. It seals blood vessels, increases collagen and elastin production and is responsible for proper wound healing and strong teeth.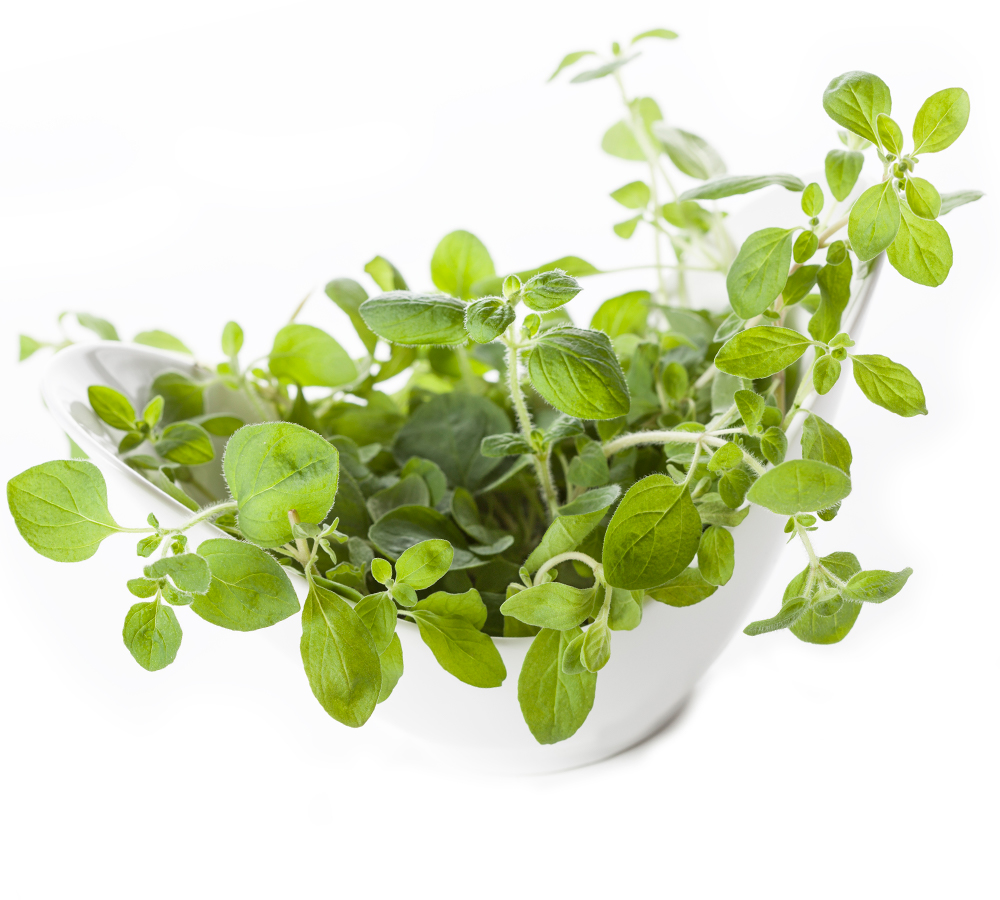 Chef's tips
Oregano flavour has the most aroma in its raw form. Add fresh leaves to obtain a full flavour effect or cook it to reduce the aroma.