Originates from Mediterranean and South-Eastern European countries. Dill is commonly grown in Europe, especially in Scandinavia and Greece, as well as India and North America.

Dill
Plant has slender stems with soft leaves, they have a sweet, grassy taste and the stems are more aromatic, with a light citrus taste similar to cumin seeds. Dill is commonly used to enrich flavour of various dishes. It is often combined with salmon, potatoes and yoghurt-based sauces. In addition to its culinary applications, dill is rich in many nutrients and has traditionally been used to treat various ailments, including digestive problems, infant colic and bad breath.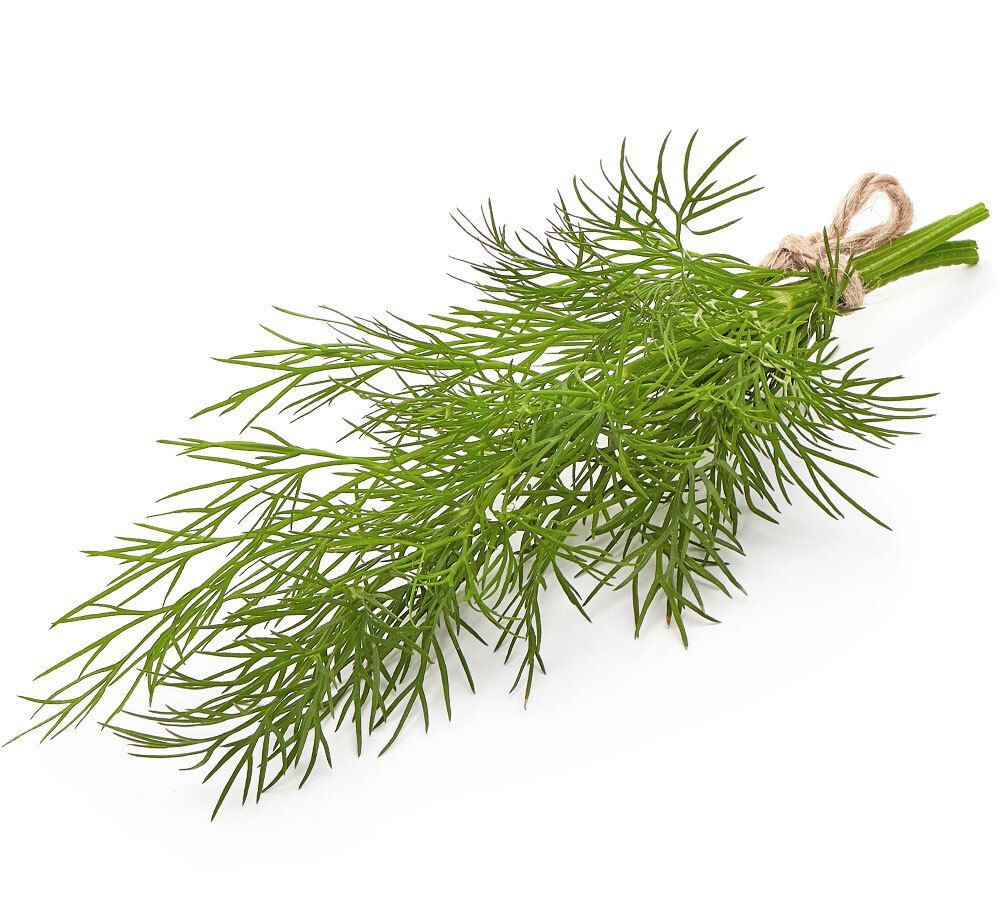 Chef's tips
Dill is a fragrant herb, it is delicious with fish, especially smoked salmon and in salads with potatoes, eggs and carrots.