Coriander probably originates from Middle East. It was widespread in Europe thanks to the Romans who took coriander on their expeditions to season bread. Moreover, medicinal and flavour qualities have been appreciated in Asia for thousands of years.

Coriander
Coriander is a distinctive feature of Latin American and Mexican cuisine, e.g. in guacamole or fresh salsa, as well as in Asian cuisine in broths. It is also a basis of the Indian curry. Perfectly composes with meat, especially poultry, beef and lamb. Moreover, it can be served with fish and seafood. Rich in vitamins C, PP, B1 and B2, as well as sodium, potassium and calcium. "Cleanses" the body of toxic metals, supports the vascular system, perfect for diabetics. Coriander is a strong antioxidant, antianxiety and antibacterial agent. It has diastolic properties, so it can help with flatulence.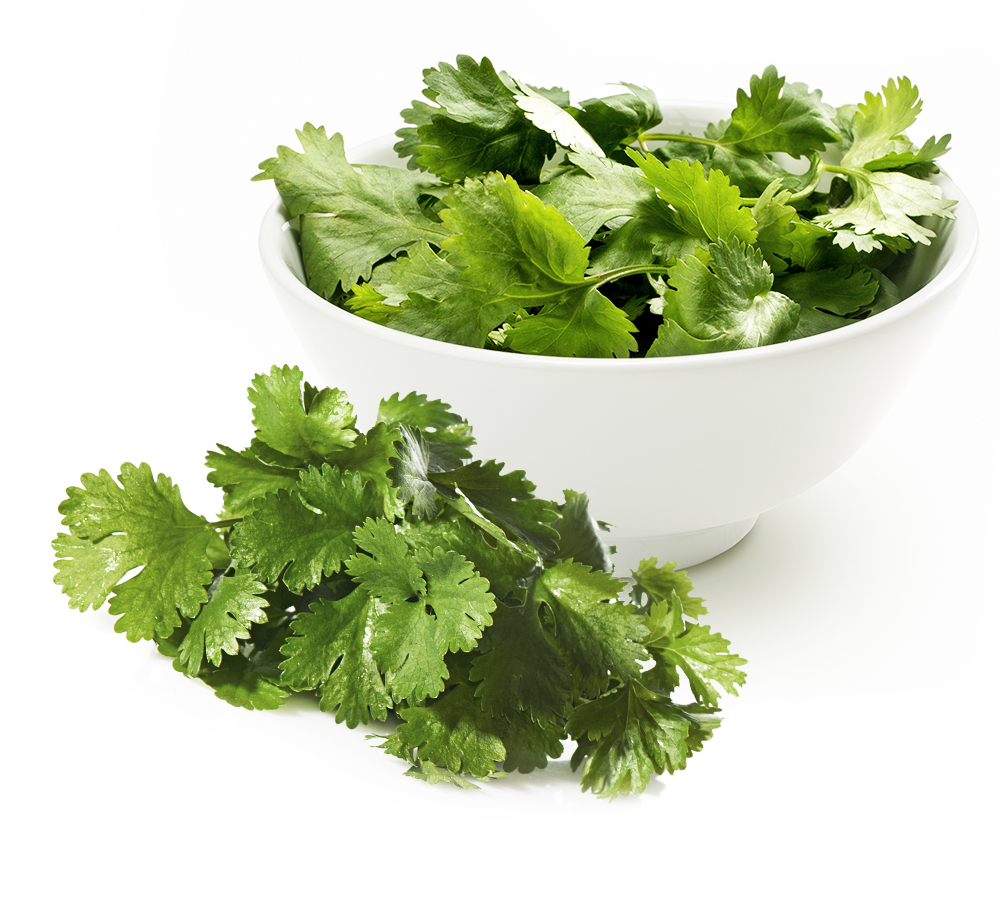 Chef's tips
Coriander stems have more flavour than leaves. Crush the stems with a pestle or in a mortar to release more flavour.